Report: Asus ZenFone Zoom's Camera Uses HOYA's 'CUBE' Lens│World's Thinnest *1 Lens For Smartphones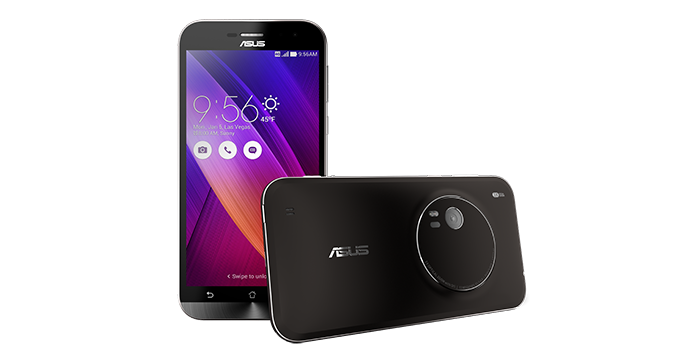 It's no secret that Asus is finally serious in competing in the smartphone market when it announced its next-generation ZenFone series just a month ago.
Unlike its predecessor, the ZenFone 2 is a flagship series that will also come with one new variation – the ZenFone Zoom.
As its name implies, the ZenFone Zoom is a ZenFone 2 targeted at all the camera lovers out there with its insane camera. And as for the rest of its specs, we're looking at a 5.5-inch display with 1920 x 1080 resolution, powered by a 64-bit Intel Atom Z3560/Z3580 quad-core CPU, a PowerVR Series 6 – G6430 GPU, 2GB/4GB of RAM, 16GB/32GB/64GB of internal storage, LTE 4 network support, and a 3,000mAh battery.
Asus listed that the ZenFone Zoom has a 13MP PixelMaster camera with 3x optical zoom, a 10-element lens, optical image stabilization (OIS), laser auto-focus, and dual-color Real Tone flash. But the biggest surprise for the ZenFone Zoom is that Asus managed to make it just 0.47″ thick, which is about as thick as a standard tablet.
And according to a report by the folks over at Whatsontech, Asus did it by using HOYA's 'CUBE' (tentative name) lens – the world's thinnest *1 lens for smartphones at only 6mm in height. There are very few lens that can fit with the ZenFone Zoom's 0.47″ chasis and while Asus has not given any official details yet, it's highly likely that the ZenFone Zoom indeed sports HOYA's CUBE lens.
The ZenFone 2 and ZenFone Zoom is expected to be released in Q2 of this year, and we expect both smartphones to be one of the top flagship smartphones of 2015 considering its specs and competitive price point. We'll keep you updated.