Samsung Announces New Exynos 7 Octa Processor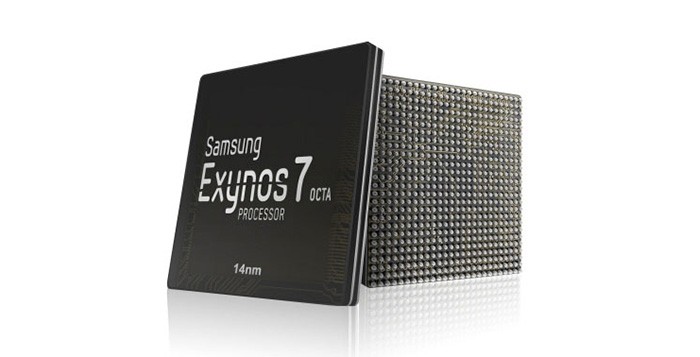 Samsung announces its new and improved Exynos 7 processor in the Exynos 7 Octa. Samsung proudly announced the the new Exynos 7 Octa is the industry's first chip to be based on 4nm 3D FinFET processor – an improvement over the 20nm planar process used to manufacture the current generation Exynos 7 chipset.
Samsung also stated that the new Exynos 7 Octa is capable of 20 percent faster speed, 35 percent lower power consumption, and 30 percent productivity gain, thanks to the adoption of the 3D FinFET process.
Being a flagship-level chipset, it's highly likely that we will see the Exynos 7 Octa on the upcoming Galaxy S6 which will be announced on March 1 at MWC 2015.