OnePlus 2 Confirmed To Sport 4GB Of LPDDR4 RAM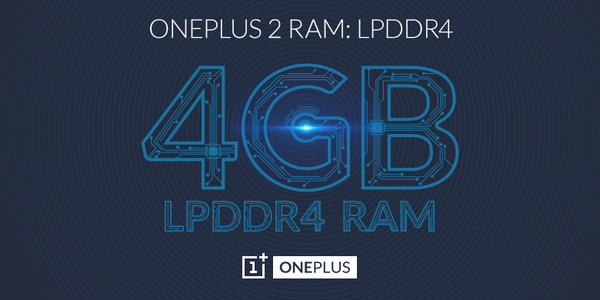 OnePlus has been slowly revealing the specs of the OnePlus 2 ahead of its official unveiling come July 27. And today the company revealed another hardware specification that will give the next 'flagship killer' an edge over most current Android smartphones.
The OnePlus 2 will be sporting 4GB of LPDDR4 RAM, which translates to faster load times, smoother operations of applications, improved multi-tasking, and more. In short, a big improvement on the overall performance compared to its predecessor.
The #OnePlus2 will have LPDDR4 RAM, so you have more power to do everything you love: http://t.co/Z2NyayNYqP pic.twitter.com/AHz8NsgieX

— OnePlus (@oneplus) July 7, 2015
OnePlus also highlighted that the LPDDR4 RAM also consumes less power. With LPDDR4, you get twice the bandwidth performance as the LPDDR3 at the same power consumption profile. It also offers optimal support for power-saving low frequency mode that brings clock speeds down when performing those everyday and necessary tasks.
To Sum up all of the OnePlus 2's confirmed specs until now, we're looking at a Snapdragon 810 processor, 4GB of LPDDR4 RAM, USB-C support, and a fingerprint scanner. To top all that, the OnePlus 2 is expected to cost not more than $450. The OnePlus 2 will be officially announced in July 27, but expect the company to drop more details regarding its next flagship device. We'll keep you updated.